MARK L. BAKKE'S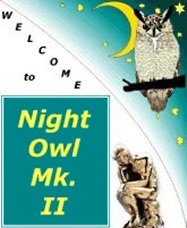 Created with Allaire HomeSite 4.0
Last Update: 30 Nov 99
---
BOULDER GAMES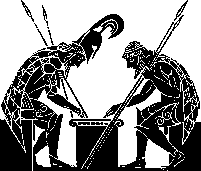 4254 HOLLEY RD * LIZELLA GA 31052
Wargamers' Homepage Listing
Please report any problems with this page to the
Webmaster
!

WARGAMING


Hobby

[Latest Information from Boulder Games] [Info on "Grognard: The Collectable Card Game"] [Wargame Reviews from BROG] [SQUARES -- The Civil War Game]

Wargaming (or "conflict simulation") is a strong hobby interest of mine. I've been playing strategy games ever since my grandfather taught me how to play chess when I was about 6 years old. Combine this with an interest in military history and wargaming is a natural.
Like many avid wargamers, I have a large collection of titles. My primary historical interests are World War II, the American Civil War, and ancients battles. Size and/or complexity of the games doesn't matter much to me. I'm more concerned with whether or not the situation being simulated is interesting. Having a good source for mail-order purchasing of games, such as Boulder Games, helps save money while trying to maintain a collection - in addition to giving one access to numerous titles that are rarely carried in retail outlets.
I play computer wargames, as well. Some are reasonably good, but I have yet to find one that can truly duplicate the experience of playing a great "traditional" board wargame. However, the computer does make a ready and available (if not always competent) opponent.
Speaking of opponents, the Internet provides a great medium for getting hooked up with opponents for PBEM games of both the computer and traditional boardgame variety. I'm currently (or have been) playing Avalon Hill's Republic of Rome and Advanced Civilization (the computer version), and SSI's Allied General by E-mail and will likely start up more games in the future.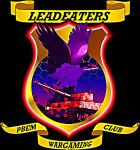 A great site to get in contact with others for PBEM gaming is LeadEaters. They maintain competitive gaming ladders for such computer wargames as Panzer General, Allied General, Steel Panthers, TacOps, and Advanced Civilization. They also have a monthly newsletter and other good information.
The definitive wargaming site on the Web is Web-Grognards. If you can't find any desired information on your favorite games and companies here, you're unlikely to be able to find it anywhere. This site is a MUST for all wargamers. Check it out at http://grognard.com as soon as possible!


BERG'S REVIEW OF GAMES
There are many amateur and professional publications supporting the hobby of wargaming. You should check out Web-Grognards for a full listing of professional publications. Of the available amateur publications, one of the very best is the award-winning Berg's Review of Games, a bimonthly newsletter packed with excellent reviews and no-holds-barred commentary on recently-published wargames. BROG is published by Richard H. Berg, one of the wargaming's top designers and Hall-of-Famers, and is a must-read for anybody who wants the down-to-earth details before buying new games. With his permission, I am offering reprints of reviews from past issues of BROG. You will also find information for how to contact Mr. Berg and how to subscribe to BROG.
Currently available here are reviews on Avalon Hill's Hannibal and GMT's Glory. Check back here often for new reviews!


GROGNARD: THE COLLECTABLE CARD GAME
The hobby of wargaming is currently having to battle for players with the emerging 500-pound gorilla of the collectable card game market. Since there seems to be an endless supply of money ready to buy these cards, and since I wanted to make a statement about the whole state of affairs that might appeal to avid wargamers, I am in the process of designing and developing "Grognard: The Collectable Card Game".


BOULDER GAMES
This site is proud to make available the latest mail-order wargame information from Boulder Games in Lizella, GA. Please check it out and contact Jim Sandefur by E-mail at BoulderG@aol.com to get a complete catalog. Don't forget to tell him that you heard about it from my web site!


WARGAMERS' HOMEPAGE LISTING
Many grognards feature useful wargaming-related information on their homepages. If you'd like to check out some or all of these pages, check out the listing I maintain here -- Wargamers' Homepage Listing.


SQUARES -- THE CIVIL WAR BATTLE GAME
Deer Valley Game Company has published a Civil War game with a bit of a twist. The entire game -- rules, mapboard layout, and guidelines for making game pieces -- are available for free from their web site. The rules and components are simple, but the strategies are intriguing and should provide gamers with a tasty challenge. Check out this game by selecting the link here!



---
This
Wargamer's Ring
site
is owned by
Wargamers' Homepage Listing
.
Click for the [
Previous
|
Next
|
Skip
|
Index
|
Random
|
Next 5
]
Want to join the ring? Click here for
Info
.